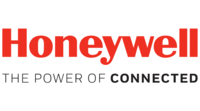 BW ULTRA
Pumped Style, Personal Five-Gas Detector
NEW From Honeywell!
Multiple Configurations Available
This product is configured specifically to suit your needs.
Request Configuration Assistance
Contact us to discuss your requirements
EXCLUSIVE Australian Industry BEST PRICING available.
Honeywell BW™ Ultra: is a "Pumped Style" Personal Five-Gas Detector Designed Specifically for Use in a Confined Space


BW Ultra, our new portable five gas detector, you will be able to do the same for your workers. Designed specifically for sampling and monitoring confined spaces, before and after entry, Honeywell's BWTM Ultra has enhanced sensor technology, visibility on gas readings, comfort, and, connectivity. This makes it the most reliable and user-friendly way to prevent a safety incident. Compatible with BW's IntelliDox automatic test and calibration system




Five Sensors for the Hazards in Your Environment. The Honeywell BW™ Ultra simultaneously detects the four gases you're required to monitor in confined space



Detectable Gasses:
Oxygen (O2)
Hydrogen sulfide (H2S)
Carbon monoxide (CO)
Combustibles at the lower explosive limit (LEL: % LEL or % vol.)
Plus, there's a Fifth Sensor for the gas of your choice, ranging from sulfur dioxide (SO2) to chlorine (CL2) to volatile organic compounds (VOCs).
Features & Benefits:
Large, easy-to-view screen
Enhanced situational awareness for the hole watch
The new 1-Series sensor for enhanced reliability
Honeywell TouchConnect™ Technology for quick instrument management
Remote monitoring for an additional layer of protection.
Quick Specs:
High standards of sensor quality and reliability
Repeatable performance without nuisance alarms – even in most extreme conditions
Expected life time for sensors: up to five years.
What's in the Box:
BW™ Ultra Multi-Gas Detectors with sensors,
screen protector battery and wireless
240V Charging adaptor
3m PVC sampling tube
2 fitting mini quick connection to 1/8"
5 pump filters
Screwdriver telescope with double end
Quick Reference Guide
1 dust porous filter 7/16"
2 fitting male Luer-Lock 5o 1/8"
USB memory stick containing user manuals
(BW-ULTRA-CE)
| | |
| --- | --- |
| SKU | BW-ULTRA-CE |
| Model # | BW ULTRA |
| Brand | Honeywell |
3 Years Return to Base Warranty
0
---
You May Also Like
---
More From This Category