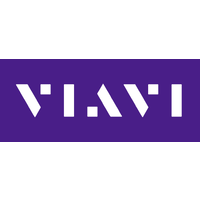 ONEADVISOR-800
All-In-One Cell Site Installation and Maintenance
Get In | Get Out | Get Paid
ALERT! ALERT! ALERT!
Pricing TOO HOT to display!
EXCLUSIVE Australian Industry BEST PRICING available.
Request Your Special Price NOW!
ALERT! ALERT! ALERT!
The VIAVI OneAdvisor-800 is designed to meet the evolving needs of service providers, field technicians and contractors as they scale 5G infrastructure.  OneAdvisor-800 allows cell site technicians to test fiber, RF, and CPRI/Ethernet from a single instrument, replacing multiple independent tools (OTDR, CAA, Fiber Scope) and significantly reducing the total cost of ownership.
The instrument's workflow user interface carefully guides technicians through a pre-configured common test process, making sure that technicians complete the job in the same way and to the same specifications.  With OneAdvisor-800, tower hands get built-in guidance, automatic test configuration, pass/fail results, and a single closeout report every time, at every site.  
OneAdvisor helps you get in, get out, get paid. 
 
One Solution. One Process. One Report.
OneAdvisor-800 Key Benefits
Improved tool efficiency.  Replaces multiple independent tools (i.e. OTDR, CAA, Fiber scope, etc).
Broad coverage.  Covers all radios types (LTE and 5G) and topologies (Macro-cell, Small-cell, C-RAN, and/or DAS) 
Scalable.  As a team's test responsibility grows, so can the OneAdvisor platform with modular test components
OneAdvisor-800 Test Process Automation Benefits
Greater accuracy.  Complete test plans exactly to the specifications of the service provider with precise measurements.
Consistency. Test processes and workflows are defined centrally and "pushed" to test instruments, eliminating the variability of manual procedures and drives consistent, repeatable results, regardless of technician skill or experience level.
Lower Training Costs. Training focus shifts to the test process itself, which is faster and easier to learn, rather than on technical information that is generally time-consuming and overwhelming for new technicians.
Speed. Job Manager eliminates wasted technician time trying to remember which tests to run and how to run them
 
(VIAVI-OneAdvisor-800)
| | |
| --- | --- |
| SKU | VIAVI-OneAdvisor-800 |
| Model # | ONEADVISOR-800 |
| Brand | VIAVI (formerly JDSU) |
3 Years Return to Base Warranty
0
---
You May Also Like
---
Others Also Bought
---
More From This Category