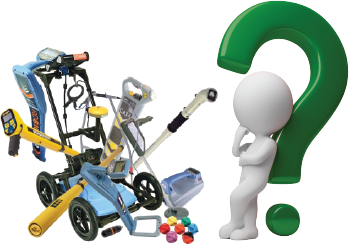 Need help with your Locator Selection?

RD7200
RD7200 Precision Cable and Pipe Locator
NEW to Contractor Essentials!
Multiple Configurations Available
This product is configured specifically to suit your needs.
Request Configuration Assistance
Contact us to discuss your requirements
EXCLUSIVE Australian Industry BEST PRICING available.
Radiodetection RD7200
No compromise solution for every day locating and tracing:
The all-industry locator
A versatile, high quality solution, suitable for a wide variety of difficult locating tasks:
Use in all weather conditions and tough environments, such as construction sites
Accurate power cable identification
Sonde locating for water, wastewater and gas pipes
Use of higher frequencies for high impedance, sheathed telecom lines
Long distance tracing of buried utilities and pipelines
No compromise
In common with all our precision locators, the RD7200 delivers the premium build quality, reliability and ergonomics our customers demand and rely on.
RD7200 locators: Take the next step in locating buried infrastructure
Locating and protecting buried infrastructure is a key operation for many industries. Locator technicians need reliable equipment that can be used all day, every day in tough environments. They demand tools that can deliver efficient operations, high levels of safety and precise and accurate measurements.
Designed with operators in mind, the new RD7200 and their transmitters are our most advanced cable range of precision locators yet. Created and built in the UK, they are subjected to a rigorous test regime and quality checks before leaving our factory, continuing our long tradition of high quality and reliability.
The RD7200 offer a set of new features to improve operational efficiency and adherence to best practice.
Swing Warning System to drive correct usage:
Locators must be kept perpendicular to the ground for best accuracy. The RD7200 have a built-in gyroscopic measurement system, which alerts the user of excessive swing, driving correct usage.
High performance audio system to allow operations in noisy environments:
The new locators have a new waterproof speaker housing, positioned to provide maximum feedback to the operator and tuned for optimum resonance for the frequency tones chosen. Five power output levels assist technicians working in challenging environments.
Vibration feedback system to reduce the chance of missed warnings:
The locator handle vibrates when alerts activate, leaving the operator to concentrate on the job at hand.
The RD7200 Receivers are backed by a three-year warranty when you register your unit online.
RD7200 Specific Information:
Simultaneous display of depth and current
Compass – active modes and passive modes (User Configurable
Dynamic Overload Protector
Power (50/60 Hz selectable) broad band, selective harmonics
Power, Power Filters, Radio, CPS (100/120Hz, no more CATV mode
Depth in Power Mode
Swing Measurements / Warnings – Haptic Feedback
Sounds 3db higher than other locators, High Pitch option for noisy environments, Speaker in back
RD Manager Online (RDMO) Support PC software
Improved Battery Monitoring when using ALK, NIMH, LIION. (NIMH, LIION OPTINAL)
Peak, Null, Peak-Plus, Guidance Mode
All Sonde Frequencies (512Hz, 640Hz, 8kHz, 33kHz)
Locator Frequencies (512Hz, 640Hz, 8kHz, 33kHz. 65kHz, 83kHz, 131kHz, 200kHz)
Fault Finding Mode 8kHz
USB Type C
eCERT over USB
Self-Test
3 Year Warranty when you register your locator with Radiodetection.
(RD7200)
| | |
| --- | --- |
| SKU | RD7200 |
| Model # | RD7200 |
| Brand | Radiodetection |
0 Months Return to Base Warranty
0
---
You May Also Like
---
More From This Category