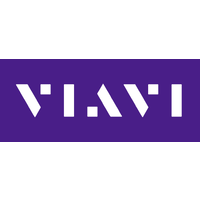 MTS4K-QUAD-OTDR-BV
MTS-4000 v2 850/1300/1310/1550nm Best Value QUAD OTDR Package
ALERT! ALERT! ALERT!
Pricing TOO HOT to display!
EXCLUSIVE Australian Industry BEST PRICING available.
Request Your Special Price NOW!
ALERT! ALERT! ALERT!
The Viavi MTS-4000 V2 Quad OTDR features large display, two module slots, fast acquisition time, sharp resolution, up to a 26 dB multimode dynamic range, and up to a 37 dB single-mode dynamic range for installing and maintaining fibre links. Its integrated light source and power meter, accessible through both OTDR ports (multimode and single-mode), let users quickly identify fibre without switching ports and conduct a full range of fibre certification tests.


This OTDR also comes with Enterprise SLM. The Enterprise-SLM is designed specifically to equip enterprise technicians with the test capabilities they need in an OTDR, including Tier 2 certification (often referred to as "advanced" certification) of single fibres or multi-fibre MPO cables, and an intuitive user interface that enterprise technicians can understand.



Intuitive Tier 2 Fibre Testing
Tier 2 testing with an OTDR is frequently performed in addition to basic, Tier 1 tests. Tier 2 is a complementary test to Tier 1 and fibre inspection and is recommended for proper documentation of the fibre infrastructure, and proof of work. The OTDR characterizes the different passive elements or events that have been installed and is the only effective test tool that locates breaks, damaged and/or dirty connectors, MPO excessive loss, bends and kinks, and fibre misrouting.
"Smart Access Anywhere Software" Sold Separately.
With this software upgrade, your OTDR can be accessed remotely by your Delivery Partner or TMG to check your OTDR set up results.
Standard test features include:
Automatic macrobend detection
Summary results table with pass/fail analysis
Bidirectional OTDR analysis
FastReport on-board report generation
Key Features
Up to 37 dB dynamic range in single-mode and 26 dB in multimode
Quad-wavelength version with 850, 1300, 1310, and 1550
Integrated continuous wave (CW) light source and power meter
TIA/IEC pass/fail thresholds
Propagation delay measurement in multimode (TIA-568-C)
Optimized for 10 MB to 40 GE testing
Certifies Tier 2 premises networks
IEC 61280-4-1-compliant using an external modal controller
Ready for SLM, FTTA-SLM, and FTTH-SLM intelligent optical application software
The kit also includes WiFi/BT, Light Source, Power Meter and Enterprise SLM options.
(MTS4K-QUAD-OTDR-BV)
| | |
| --- | --- |
| SKU | MTS4K-QUAD-OTDR-BV |
| Model # | MTS4K-QUAD-OTDR-BV |
| Brand | VIAVI (formerly JDSU) |
3 Years Return to Base Warranty
0
---
More From This Category