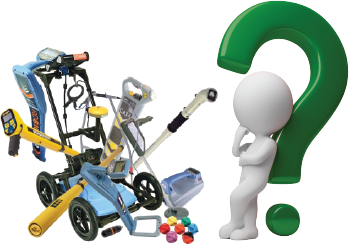 Need help with your Locator Selection?

10/RD1500-AU
RD1500 Ground Penetrating Radar.
(DISCONTINUED) See LMX200
Multiple Configurations Available
This product is configured specifically to suit your needs.
Request Configuration Assistance
Contact us to discuss your requirements
EXCLUSIVE Australian Industry BEST PRICING available.
RD1500 (DISCONTINUED) See LMX200

RD1500™ Ground Penetrating Radar is Radiodetection's flagship GPR for utility locating.
The RD1500 provides all the great features of the RD1100 and also offers Depth Slices as well as Line Views. These allow the user to review slices of the subsurface at different depths, displaying cables, pipes and other utilities in unprecedented clarity.
The RD1500 is designed to find buried pipes and cables. Features include internal GPS, on-board Wi-Fi, a high-resolution touch screen as well as the proprietary FrequenSee™ technology which selectively enhances small/shallow, medium size/depth, or large/deep targets, or even all at once, for easier viewing and detection.
Mini reports can be generated and delivered directly from the survey site by connecting to a Wi-Fi network or by using a cell phone as a hotspot. Data can also be exported to a USB memory stick.
Options for the RD1500:
External GPS, for higher positional accuracy
Software Enhancement Packages, which enables the user to slice through the exported depth
Data, export data to other formats and more
Utility Suite software option offers features such as processing and displaying grid data in alternative ways, and the ability to output data to 3D visualization software such as Voxler®




RD1500 Software options information




EKKO_Project

RD1500 Enhancement option, EKKO_Project enables the user to:

Organise data into projects for increased storage on the RD1500; slice through the exported depth data for increased clarity, Generate PDF reports that include data images, screenshots and photos alongside the user's text and company logo; and export data to other formats like CSV and SEG-Y.




Utility Suite

For RD1500 Enhancement users, the Utility Suite software option offers an even more advanced analysis solution by providing three additional modules:

LineView module, which can modify the view settings to optimize the image and show data corrected for elevation; SliceView module for

LineView Module:

Allows user to change any of the view settings, such colour palette, gain or filter, corrects data for elevation, velocity calibration and more.

Interpretation Module:

Allows user to add interpretations to GPR lines (points, polylines, boxes, annotations) which can also be output in reports such XLM, CAT, GIS.

SliceView Module:

This module can process and display grid data as GPR lines and depth slices where the user can change colour palette, gain, filter, etc. And output data into 3D format.
(10-RD1500-AU)
| | |
| --- | --- |
| SKU | 10-RD1500-AU |
| Model # | 10/RD1500-AU |
| Brand | Radiodetection |
| Shipping Weight | 40.0000kg |
| Shipping Width | 0.800m |
| Shipping Height | 0.400m |
| Shipping Length | 0.850m |
1 Years Return to Base Warranty
0
---
You May Also Like
---
More From This Category